Country Store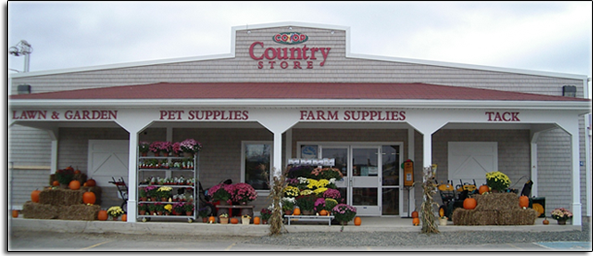 Carleton Co-op Country Store is located in the beautiful St. John River valley. Our goal is to provide our member and non-member customers, a memorable shopping experience.
We carry a large variety of feed products, fencing, farm supply, pet supply, hardware, premium pet supplies, lawn and garden and much more!
Don't forget to check out our work wear section! We offer a large variety of work clothes, work boots, safety footwear, and accessories.
We also have seasonal general merchandise, novelty and even toys for our younger customers! We are an ANBL Liquor Agency and we are your local Shell Fuels Gas Bar.
Did you know? Carleton Co-op Country Store offers Air Miles! Ask in-store for details on how to start earning Air Miles TODAY!
Let us help you with all your lawn and garden needs. Our garden center features hanging baskets to perfect perennials. We offer a wide variety of natural and organic gardening products and lawn and garden equipment to help get the job done!
Our pet supply department features Premium food for cats and dogs, with brands such as Royal Canin, Blue Buffalo, Iams, Pro-Pet, Taste of the Wild, and more. Carleton Co-op Country Store offers a pet food loyalty program on most varieties of our pet food. See instore displays for details.
We love to see our customers come in with their pets and don't worry they won't go home without a treat! Join us when we celebrate different pet events thorough-out the year. From our dog wash day to Pet pictures with Santa, it's always a fun filled event. Our Country Store is a proud supporter of DunRoamin Stray & Rescue and they join us at many of our events.
Check out what's new at Carleton Co-op Country Store.